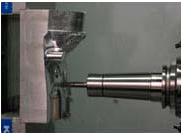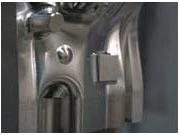 The Enshu Stand Alone machining centers are the heart and soul of our OEM parts operations and the modular building blocks of our successful production lines. As the foundation of Enshu's business, our energy is completely focused on building engineered reliability, productivity and accuracy into each and every Enshu machining center to maintain our solid reputation as a leading machine tool provider.
Our Stand Alone machines can be found as individual solutions with or without pallet changers, robot loaders or FMS pallet type systems. The expandability of our machining centers allow our users to expand their shop from a single machine to multiple machine pallet systems with simple additions of tools, pallets, machines or more axes.
From orthopaedics, electronics and mold & die shops to aerospace, automotive, defense industries and more, the Enshu Stand Alone machining centers can be found in every and any industry where close tolerances parts are required. These industries have high expectations, and Enshu delivers every time.