Please feel free to contact us with any questions regarding Enshu products or machines. For service inquiries please see our service locations page for a service center near you.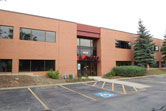 Enshu USA Corporation
404 E. State Parkway
Schaumburg, Illinois 60173
Tel: (847) 839-8105
Fax: (847) 839-8226
Email: inquiry@enshuusa.com
Enshu USA Service Center serves North and South America. If your machine is located in other parts of the World, please see the following links.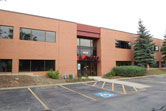 USA: Enshu USA Corporation
404 E. State Parkway
Schaumburg, Illinois 60173
Phone: 847-839-8105
Fax: 847-839-8234
E-mail: service@enshuusa.com
---
JAPAN: Enshu Hamamatsu factory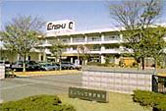 4888 Takatsuka-cho, Minami-ku
Hamamatsu, Shizuoka 432-8522, Japan
Phone: +81-53-447-211
Fax: +81-53-448-6718
JAPAN: Enshu Hamakita factory
788 Negata, Hamakita-ku
Hamamatsu, Shizuoka 434-0016, Japan
Phone: +81-53-588-2670
Fax: +81-53-588-2469
JAPAN: Enshu sales and service
Tokyo Branch:
Phone: +81-3-5479-1671
Fax: +81-3-53-588-2469
Osaka Branch:
Phone: +81-6-6338-2471
Fax: +81-6-6338-2192
---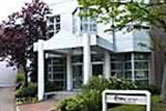 GERMANY: Enshu GMBH
Siemensstr.20
63225 Langen, GERMANY
Phone: 49-610320690
Fax: 49-6103-20-6920
https://www.enshugmbh.de/
---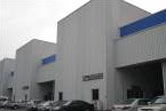 THAILAND:
Enshu (THAILAND) LIMITED
19/25 Unit A4, Moo 10, Phahonyothin Road, Klongneung,
Klongluang, Pathumthani 12120, Thailand
Phone: 66-2-520-5229/31
Fax: 66-2-520-5232
BANGKOK: Enshu Machinery Company Limited
19/22.25 Unit A3,A4 Moo 10, Tambol Klonneung,
Amphur Klongluang, Pathumthani 12120
Phone: 66-2-520-4052-4
Fax: 66-2-520-4055
---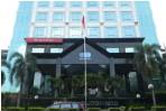 INDONESIA:
GRAHA SUCOFINDO 14th FLOOR,
Jl.Raya Pasar Minggu Kav.34
Jakarta Selatan Indonesia
Phone: 62-21-798-6678
Fax: 62-21-798-6968