Mold shops refer to the concept of machining to zero stock in different ways. Steve Rotman, president of Ameritech Die and Mold, calls it "cutting to the model." This principle essentially machines complex molds to the exact specifications of the CAD model.
Mr. Rotm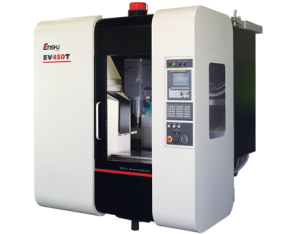 an's career first began in a shop that didn't cut to the model. Its philosophy was to get components on and off a machine tool as quickly as possible. The shop would machine the cavity close to size, but made sure to leave extra stock in potential problem areas for fear of rewelding and remachining, which would subsequently require hand spotting.
After opening his own shop in 1985, Ameritech acquired its first CNC machine, an Enshu VMC, which is still used to mill small mold components. This purchase laid the foundation for the company's philosophy of integrating high–technology equipment to support the cutting-to-the-model principle.
For Mr. Rotman, the concept:
Eliminates hand spotting after machining;
Enables quick design changes since all mold surfaces are known;
Provides effective mold venting without milling to negative stock; and
Allows 100 percent shutoff with full contact between mold surfaces at the parting line.
While the cutting tools and shrink-fit holders used are of utmost importance in machining these high precision molds, a rigid machine tool is also essential. Along with a few other CNC machines, the robust, no-nonsense machine tools from Enshu have helped Ameritech grow to become a specialized manufacturer of large, complex molds in the automotive industry.